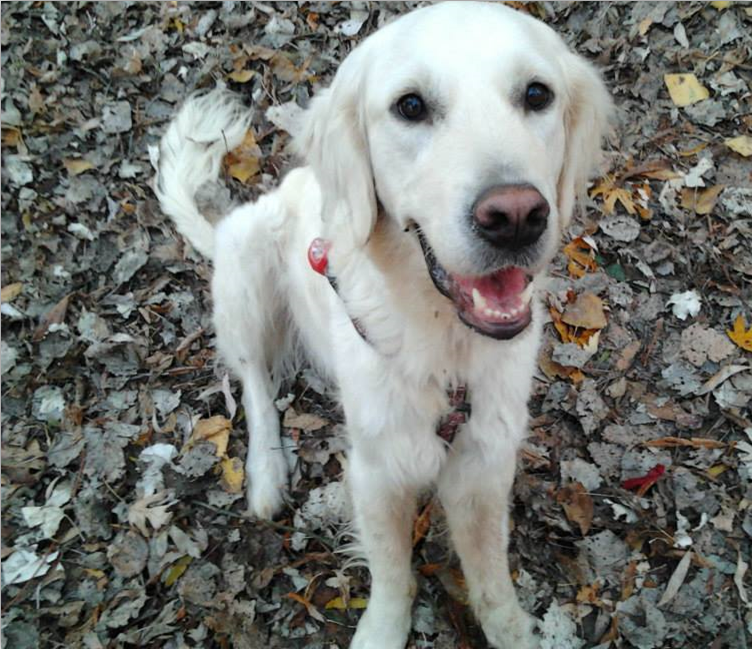 Bono started showing symptoms at the age of six months, and veterinary examination diagnosed elbow dysplasia. Unfortunately, the disease developed in both front legs, causing detachment of small cartilage chips that cause pain and inflammation. After the first X-ray examination the veterinarian predicted that within two years Bono would not be able to stand up. I could not let Bono live with perpetual pain, and removal of the detached cartilage chips would only have been a temporary solution. So I decided to try a stem-cell therapy. Stem cells cultured in the StemcellX laboratory were injected into the sick elbow joint by Bono's veterinarian. The result is rousing: since transplantation (2013) Bono has been living without pain, with no medication. It is true that he will never be a frisbee or agility champion, but he feels good and lives a nearly full life.
Luna and Lolita were born in March 2012 and came to us when they were 8 weeks old. The elbow pain that Luna suffered from was already apparent in the first winter of her life, and, by next spring, she had serious difficulties standing up, while the other puppy was growing healthily. As recommended by others, we contacted veterinarian Dr. Ottó Sebő in Makó, who operated on both elbow joints of Luna in the early summer of 2014. Following surgery, Luna recovered rapidly, and, for approximately half a year, there were no problems, but, after that, pain in the legs and difficulties standing up recurred. At the vet's suggestion, we joined the Stem CellX (mesenchymal stem cell) transplantation program with great expectations and fear. From the third month following the transplantation, Luna has been the totally symptom-free, smiling doggie she once was. Just like her naughty sister, she has become a happy, extremely playful team member of our family.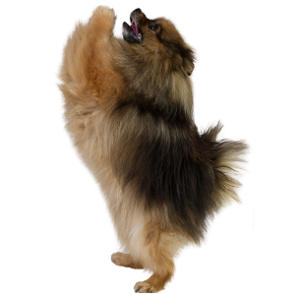 I am very pleased to report two successes within one story. The first is the opportunity itself that I as a biologist can help animals who have joint problems. The second is that I successfully treated my own dog with MSC from adipose tissue. Our actively training, reckless 6-year-old miniature spitz had a torn anterior cruciate ligament on his left hind leg, and was treated with stem cells after surgery to accelerate healing and to regenerate damaged tissues. Hopping on three legs overstrains the joint of the other leg and may also lead to ligament injuries and abrasion, which was prevented by the treatment. Now we can go to do the usual kilometers again, and continue an active, athletic life.